Northfield, MN Chiropractor, Dr. Jacob Conway, DC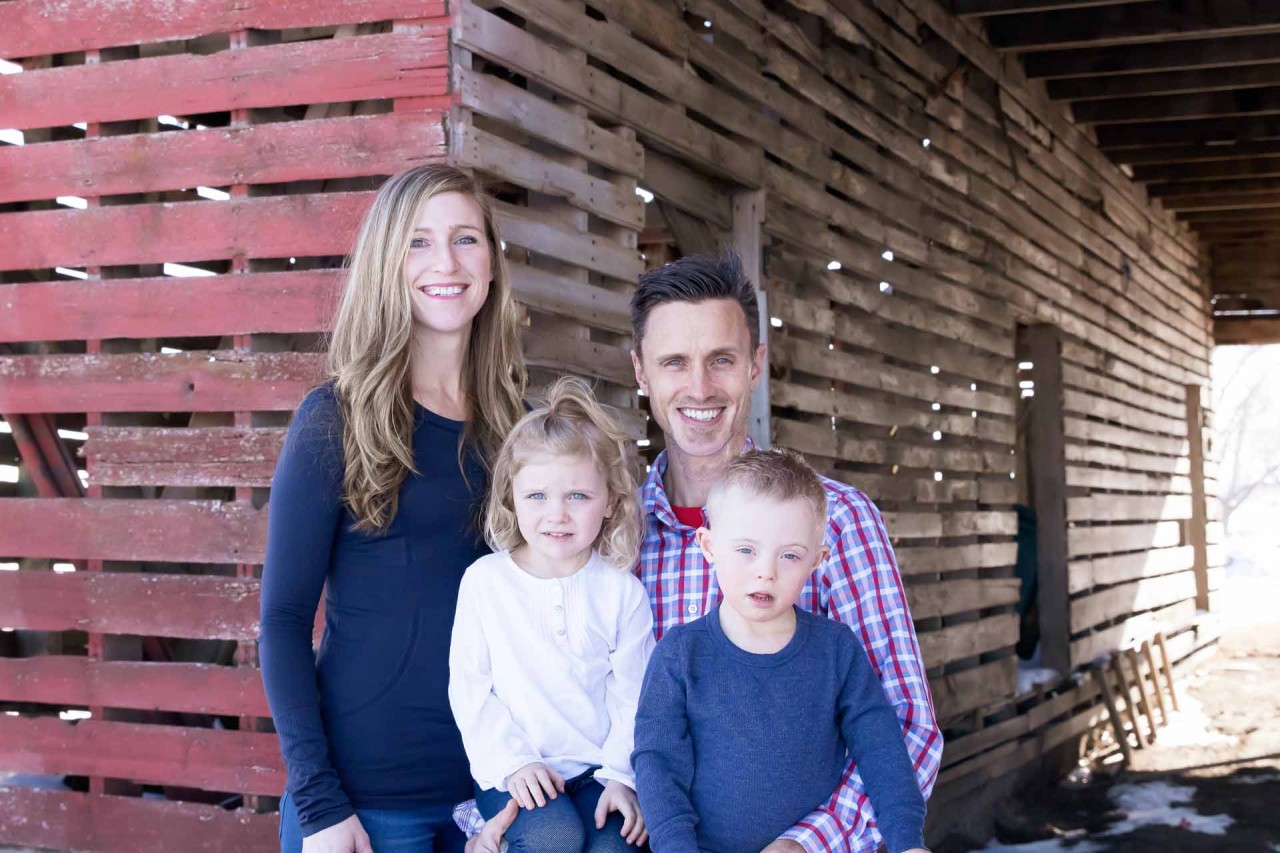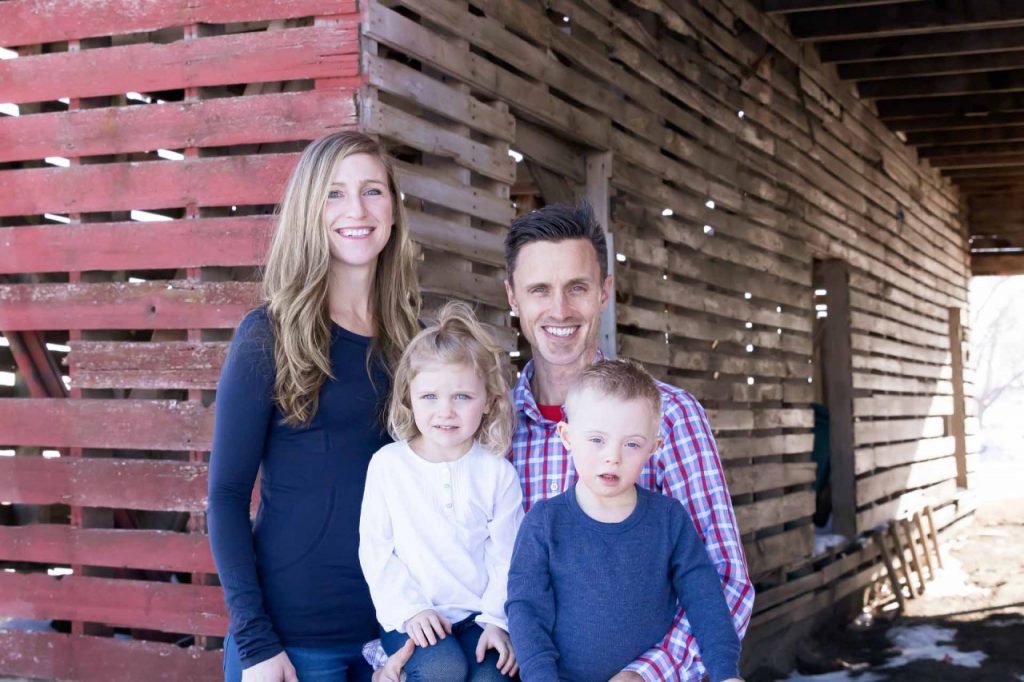 Dr. Jacob M. Conway grew up in Cottage Grove, MN, later moving east to attend undergraduate school at the University of Wisconsin-River Falls. There he received a Bachelor's degree in Biochemistry, with a minor in Pharmacology. Developing a passion for the medical world, Dr. Conway went on to pursue a Doctorate in Chiropractic at Northwestern Health Sciences University in Bloomington, MN. In the pursuit of continuing his chiropractic care knowledge, Dr. Conway is currently furthering his post-graduate education in Functional Neurology at the Carrick Institute.
Dr. Conway's expertise has grown with his experiences working in multiple chiropractic clinics including a neurology-based clinic in Eden Prairie, MN. Dr. Conway has also had the privilege of working with several professional athletes, with conditions ranging from musculoskeletal injuries and concussions to basic performance enhancement care. Dr. Conway is a certified DOT professional and offers DOT physical exams to patients.
Before dedicating his life to chiropractic health care, as an undergraduate, Dr. Conway worked as a pharmacy technician as well as a DJ at a local radio station.
Dr. Conway is on the board of The Minnesota Chiropractic Association (MCA) and a member of the American Chiropractic Association (ACA). During his education, he was very much involved with his Student Senate and a member of the Student American Chiropractic Association (SACA). This means that he took a trip to Washington DC, and made several trips to St. Paul to fight for the rights of chiropractic patients.
Being part of the Northfield, MN community is extremely important to Dr. Conway, and he is a proud member of Northfield's Rotary Club and Northfield's Chamber of Commerce. Dr. Conway is also a member of the Northfield Young Professionals Club (Y-Pro), and the president of a local business group called BNI (Rice River Referrals).
Helping others is an important part of Dr. Conway's life and he volunteers at the Northfield Senior Center, Thursday's Table, the local food shelf, and the Cannon River Clean-up. Dr. Conway also volunteers with Habitat for Humanity in Northfield. Basically, he will find any excuse to get out there and help the community!
Dr. Bridget Conway grew up in Wagner, SD, on her parents' farm. She attended South Dakota State University in Brookings, SD, and received her Bachelor of Science degree in Biology. She later attended Northwestern Health Sciences University in Bloomington, MN, where she earned her Doctorate in Chiropractic and also became a board-certified acupuncturist.
Being an athlete and working on her parents' farm, Dr. Bridget always knew the importance of chiropractic care and how it allowed her to continue doing what she loved. From an early age, she wanted to become a chiropractor. The career was especially intriguing because it allowed her to work with athletes to enhance their performance and heal injuries. Dr. Bridget held internships working alongside certified chiropractic sports physicians and learned a multitude of techniques including extremity adjusting, instrument-assisted soft tissue manipulation, kinesiology taping, and active release and relaxation myofascial stretching.
Prior to joining the team at Cannon Pointe Chiropractic, Dr. Bridget spent multiple years working at a primarily craniopathic chiropractic clinic, where she learned and performed a technique that allows her to assist in the adjusting of the bones of the skull to directly take the pressure off of the brain and dural systems. With this technique, she has had experience in alleviating many patients' symptoms from headaches, migraines, visual light sensitivities often associated with headaches, concussions, sinus issues, fibromyalgia, tinnitus (ringing in the ears), balance issues, vertigo, emotional issues, attention deficit disorders, hyperactivity disorders, Tourette-like tic disorders, and more. Cranial issues/malpositions often begin from birth (a baby's skull contorting through the birth canal or from force through incisions during Cesarean delivery) or from injury and can often manifest symptoms many years after the initial malposition occurs. She also practices a chiropractic reflex technique and acupuncture to alleviate many abdominal and digestive issues as well as allergy symptoms. She often uses applied kinesiology and muscle testing for diagnostic and treatment protocols.
Dr. Bridget is involved in multiple volunteer organizations in Northfield, and you will often see the pair of Conway's offering to give time to help their community.
See what our patients are saying...
Had an amazing first time visit with my sister. Very much recommended. Very welcoming and friendly environment. Loved it!!!
Jocelyn Sol
04:39 09 Jan 23
I haven't been coming to the clinic long but have gotten so much relief from neck, shoulder and lower back pain! Jake is fantastic!
Jenny Norstad
15:51 20 Nov 22
Amazing chiropractic care! I've been going here as needed for the last 4 years. You can't go wrong with seeing either Jake or Bridget, they are both great! I also appreciate that they are family oriented, and have toys/books for when my toddler joins me at appointments. Becky is also a great receptionist and spoils my son with stickers ☺️ Thanks for all you do!
Tara Chichester
20:02 19 Aug 22
Great chiropractic care! Very friendly and have really helped address the back/neck pain I've had.
Elizabeth
02:05 16 Nov 21
In and out. Nice and simple.
We have been seeing Bridget since she was in Savage. We drive a hour and only let her adjust me. She has helped after football injuries to car accidents, to post-op complications. She is the first person I have gone to that can adjust me. And I dont end up in more pain. And the conversations are amazing..
Amber Sweeney-High
20:41 01 Nov 19
I have always been scared of chiropractic manipulation and had heard stories of neck adjustments causing injuries. I shared my concerns with Bridget, and despite having anxiety I trusted her and it's amazing how much relief I feel in my whole body. She literally adjusted me from my head (pushed on the roof of my mouth to adjust skull muscles, weird right!?) to my toes. After having a baby and nursing for a year and a half all I can say is thank you. ?
A Google User
02:40 19 Jul 18
Amazing docs who care about. You don't see this much anymore. Very compassionate about what they do and always looking out for the best interest of their clients.
Jessica Remington
21:52 22 Jan 18
Very welcoming. Dr. Jake is an excellent, discerning listener & I could tell I was in good hands- literally & figuratively. I'd heard very good things about this practice & my 1st visit experience certainly lived up to hopes / expectations. Excellent chiropractic care.
Grit Youngquist
03:08 15 Sep 17
No nonsense help by getting to the root the problem. Great consultation skills. Great follow up. Kind and caring staff.
kelley erickson
17:05 14 Sep 17
Cannon Pointe Chiropractic is a place I definitely would recommend to anyone needing realignment to acupuncture. I personally have only seen Bridget while going there. But both Bridget and Jake are always willing to work around your schedule and give you the individual care for your body. If you need to be seen due to severe pain, they will do what they can to get you in right away.
Sarah Nordwall
23:01 09 Aug 17
I have been going to Cannon Pointe Chiropractic for over a year, the office is very relaxed & welcoming, the staff very helpful, friendly & professional. Dr. Jake has done wonders for my lower back & neck pain, his treatments are much more beneficial than other Chiropractors I've been to. He's a 5 star all the way!
Tom & Monica Peterson
14:17 27 Jul 17
Dr. Bridget and Dr. Jake are quite the dynamic duo. I see Dr. Bridget most of the time. There are times I am such a mess they will tag team me. They are genuinely interested in your well being. When I share my experiences with friends, they are amazed when I tell them the amount of time they will spend on my care. Most talk about experiences of their Chiropractor spending less than 5 minutes with them. Cannon Pointe Chiropractic takes the time needed to get the desired results!
I was having problems with my back, and was told to go see a chiropractor. I never did till now because I'm afraid of people touching my back. After my first appointment I started to feel a lot better, And they make sure you don't leave till you feel better. They put you first and that's a great feeling. You aren't rushed and they take their time. I would definitely recommend going here.
Lizzy Shellum
18:27 10 Aug 16
I have been going to Cannon Pointe Chiropractic for a little over a year. The location is excellent and the facility is very nice as well as calm and relaxing. It's extremely easy to make an appointment and I never have any issues getting in when I need to. Most importantly, both Dr. Jake and Dr. Bridget have been instrumental in reducing the pain that I have in my neck, shoulders and low back. In addition, Dr. Bridget has an amazing gift for adjusting the cranium for headache relief and management. Cannon Pointe Chiropractic is an excellent full service place for improving health and wellness.
Katie Ohlund
20:17 09 Feb 16
I have seen Dr. Jake Conway a couple times now. He starting helping me with a healthy nutrition plan, which is really helping. Wonderful advice.I came in one day with a really bad headache stemming from my neck. I have just been a little afraid of Chiropractors for some reason. Jake really put me at ease. He explained and told me everything he was doing. It only took a couple of minutes and my headache was completely gone!I would highly recommend Cannon Pointe Chiropractic for anyone.
Dedee Little
17:47 20 Jun 14
Read a Few of Our Reviews!
My 12 year old son was having issues with his neck. Dr. Conway was very thorough in explaining to my son what the treatment involved. It was reassuring to him and he has been doing great!

Had problems on Fri, and could not stand the pain. I drove up and in 45 min I felt better! Because of this, I was able to go on a nice snowmobile trip! Thank you very much! Patient for life!

I had a constant pain that no doctor could get rid of in 3 years. Dr. Jake used techniques that took care of the problem. I can now swing a baseball bat comfortably!

Within a very short amount of time -3rd visit- I can honestly say my neck feels 90% better. I have struggled with the constant pain in my neck and upper back for the past few years, and I am so happy to report how much better I am feeling!

I have been to a few chiropractors before Dr. Conway, but he is the only one that seems to have found the problem and fixed it. – Robert T

I am an old geezer that is beginning to require the use of a cane and frequent visits to a whirlpool to get around; aches-and-pains-"R"-me. Dr. Jake Conway volunteers as a Pool Monitor at the Senior Center in Northfield where I first met him. Jake is a community minded gentlemen with a broad range of interests and a friendly demeanor. In the context of his chiropractic practice, he exhibits a deep understanding of his profession and I have the sense that his touch is healing, not like other healthcare professionals who seem to be working my insurance company more than on my presenting conditions. Aging seems to be a process of letting go, but my professional relationship with Jake is something I am going to hang on to.

I have had numbness in my arm for over a year. In just 3 sessions with Bridget my feeling has started coming back. Bridget's adjustments coupled with acupuncture are the Bomb! -Jon L

I was in great pain in my lower back and also in my abdominal area when I came to see Dr Bridget a few weeks ago. Through her treatments, I have been feeling better than I thought possible. She has helped me tremendously. - Donita T

Recently, I was in Northfield on business and having a terrible back and neck day. I stopped in to Cannon Pointe Chiropractic and Dr. Conway had an opening in his schedule to fit me in. I have been to several chiropractors before, but never regularly, as I have never found one that I really liked. This time was different. I walked away feeling great, armed with a better understanding of my my pain and how to attack it. The good: I finally found a chiropractor that I want to stick with. The not-so-good: Now I have to drive an hour to get there! Oh well... Pain free is worth a road trip. Highly recommended.

Amazing after just a short exam, Dr. Conway was able to detect and identify all my areas of discomfort. His expert evaluation and methods of treatment offered me my much needed relief! I was in such pain when I arrived with an ice pack on my upper back, after leaving my pain was almost totally gone! I am getting back to normal thanks to Dr. Conway and his expertise. It is nice to find someone that you trust and and is so caring and thoughtful. He took the time to explain all that he was doing, and I felt very comfortable. Thank you Dr. Conway!

I would highly recommend Jake Conway/Cannon Pointe Chiropractic. His high quality of care and genuine concern for your health and wellness is top notch. I was referred to Cannon Pointe Chiropractic through a good friend and wouldn't hesitate to refer them to my friends as well! Thank You!

When I first went to Cannon Pointe Chiropractic I was in horrible pain. My back and neck hurt so bad that I never slept through the night and it was just getting worse. In addition to this, I had issues with numbness in both arms, but just in a particular spot that went from the elbow to the wrist. This was in the exact same location on each arm. After my first appointment, the pain was considerably less. After my third appointment I felt like a new person. I have been a few more times since then and the numbness in my arms is lessened a great deal, the pain in my lower back is gone, my upper back and neck have gone from a pain rating of 6 or 7 down to 1, maybe 2 at the most. IF YOU NEED A CHIROPRACTOR, THIS IS THE MAN FOR YOU! His work, knowledge and communication skills are outstanding! He is the only chiropractor I will ever see again!

I went to see Dr. Conway because I have had problems with my lower back because of a herniated disc. It has gotten much better since the last extreme flareup two years ago, but there were still many things that were difficult for me, such as laying on my back and getting into and out of cars. I had gone through PT, but still didn't have the range of motion that I wanted for daily life. I wasn't sure that much could be done at this point, so I was really surprised to gain much more movement over a span of a few weeks from my treatments at Cannon Pointe Chiropractic. Thanks!!

I would highly recommend Cannon Pointe Chiropractic! What I truly appreciate is Jake's passion in sincerely helping others attain their health goals!!

Dr. Jake Conway made the pain go away. I haven't felt this good since I was a teen.

Not only did I feel better after seeing Dr. Conway, the information he provided throughout was super helpful and very resourceful!

I had the best experience at this office. Dr conway was very informative, and my problems with my feet are almost completely gone!

I would highly recommend Dr. Jake. He is a great chiropractor who really understand the body and nervous system! Dr. Jake has helped me through some rough times with chronic shoulder pain.

I came in with sever abdominal pain and constant headaches. I've been told by an array of different doctors and specialists that they didn't know what else to do. I was beginning to think I was going to have to deal with that level of pain for the rest of my life. Here they do regular adjustments but also organ treatments and more. I shared my symptoms that I didn't think were related to chiropractic care and learned that it all comes back to the skeletal system. It was wonderful for me to hear that they had a treatment plan that could help me. There was a lot of peace that came with that, and it came true too. After a few appointments, food allergy information, and their magical touch, my pain levels had decreased significantly. This isn't the every day chiropractor. You have nothing to lose.

Several years ago I was diagnosed with spinal stenosis. It is very painful and feels like its was sending shock waves down my back and legs. I was treated several times with an epidural which most of the time gave me relief. Except for the last one. I had been seeing a highly acclaimed spine surgeon and it was determined that surgery would be my best option. I was scheduled for surgery but was recommended to see a chiropractor. From the very beginning, I could sense that Dr Bridget was dedicated to my health and wellness. I began to see a gradual progress and my pain was dissipating. My surgery has since been cancelled and my surgeon recommended that I keep doing whatever I was doing because it was working. I am now back to playing golf and I am feeling much better.

I was having numbness in my feet and hands and neck pain caused by a pinched nerve. Dr Bridget has improved my feeling in hands and feet by 90-95%. Also my neck pain is almost completely gone with no invasive procedures! Thank you Dr Bridget! - Karen Y



Northfield Chiropractic Office Hours
Monday 8 am - 7 pm
Tuesday 8 am - 7 pm
Wednesday 8 am - 7 pm
Thursday 8 am - 7 pm
Friday 8 am - 5 pm
Saturday 8:30 - 10:30 am
Sunday Closed
Are you ready to feel better?
Chiropractic is effective in treating many conditions such as back pain, neck pain, headaches, and so much more!