At Cannon Pointe Chiropractic of Northfield we do our best to get our patients better faster! Every insurance company that we are affiliated with has our clinic as their top choice, because we are so effective at helping people reach their goals. However, this article is not about all the successes that we have. It is about the small percentage of patients that have a slower recovery due to a number of factors understood and some not understood. We now have a method to help treat these patients that we are excited about!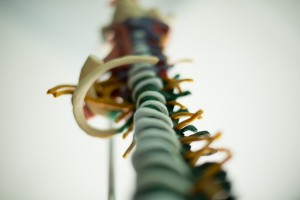 Our new treatment is CBD (cannibdiol) oil. This is a hemp extract that is gaining a ton of traction through both research and through testimonial evidence. The nice thing about CBD is that it is non-addictive, and non-psychotropic (it will not cause you to get a "high" feeling unlike the more well-known THC from cannabis). It is a wonderful alternative to opioids as it is NON-ADDICTIVE!
Research is showing that it is helpful for so many conditions:
Post-surgical pain
Sciatica
Headaches
Anxiety
If you are having trouble with your treatment, then please ask us about using CBD to help! For more information about CBD please contact Cannon Pointe Chiropractic at 507-645-8000. Please check out our other blogs for great information!
Is Chiropractic Care Right for You?
Chiropractic is effective in treating many conditions such as back pain, neck pain, headaches, and so much more!